Research at the Law School has real-world impact, with the majority of our research output aligning with the University's wider mission of social justice
We pursue research that is world leading, involves extensive engagement with professional practice, and delivers a real and lasting impact in areas of policy and practice that bring wider benefits to society.
---
Research Excellence Framework

This has been the very first REF submission for the Law School, which establishes its research presence. The majority of research outputs have been rated at a level higher than 2 star; one third of the outputs is considered as internationally excellent (3*) or world-leading (4*). Two-thirds of the impact cases are rated as internationally excellent.
The score of the research environment reflects the fact that the Law School is fast growing and continually improving its research offer, and we are very pleased to have this solid foundation to build on in the future..
Our research impact cases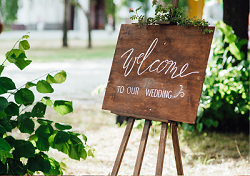 Many couples in England and Wales are distressed by inconsistencies in the law and practice regarding weddings. Professor Steph Pywell's work has led to the following impacts:
Gloucestershire Registration Service, which conducts over 3,000 weddings per year, has changed its approach to the material that it permits in civil weddings, thus increasing consistency and fairness. It has also initiated a discussion about fairness with 14 other registration services.
Independent 'wedding celebrants' conduct an estimated 10,000 ceremonies per year. These ceremonies have no legal effect. The Wedding Celebrancy Commission, an umbrella body for many such celebrants, has amended its professional standards so that no couple can erroneously believe that a celebrant-led 'wedding' ceremony is legally binding.
The Law Commission drew heavily on the research in Getting Married, A Consultation Paper on Weddings Law. This is expected to result in changes to the law, as indicated in a recent High Court case in which counsel's arguments were informed by the research.
Read Steph's article: 'What's wrong with weddings?'
Research by Dr Neil Graffin and Dr Emma Jones has improved the knowledge and understanding of wellbeing within the legal profession and has led to the development of professional practical initiatives designed to support individual legal practitioners.
The research introduced the notion of 'emotional competence' into UK legal practice, influencing approaches to wellbeing amongst key stakeholders in the profession. Working with the UK charity LawCare, the research resulted in a sustainable, evidence-based online course for legal professionals called FitforLaw, which educates users on how to build awareness and maintain good mental health. This course has been accessed by 10,000+ users.
The research also led to a change to the educational standards of the professional body CILEx Regulation, explicitly introducing 'emotional competence' as a qualification requirement.

The Open Justice Centre has researched and developed new methods to support the promotion of legal understanding and to facilitate access to justice via innovative use of digital technologies.
The Centre's research findings have had impact in three areas:
Over 800 distance-learning undergraduate students have been empowered to apply their legal knowledge and skills to further the OU's social justice mission by providing free legal advice, education and guidance to marginalised groups and individuals.
The global Clinical Legal Education movement has benefited from insights into the potential for CLE pedagogy to be delivered in online environments.
National and international civil society partners, including AdviceUK, Support Through Court and the United Nations, have been supported to develop new pathways to civic engagement through the promotion of the rule of law and legal understanding.
---
Sharing research with the public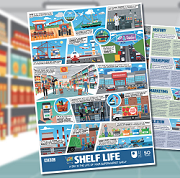 Research is widely disseminated to the public, mainly through courses on our free learning platform OpenLearn and through our partnership with FutureLearn. Research feeds into our original module materials, and selected content from these materials form the basis for our free courses.
For over 50 years, the OU has produced programmes with the BBC, starting with late night lectures (before the days of video and online learning) and evolving into today's prime time TV and radio shows – designed to engage millions of viewers and listeners with entertaining, informative and educational content. OU academics are consultants on these programmes, providing expert insight and research-based contributions.