The work carried out by Maritime Search and Rescue (SAR) workers continues to be of upmost importance.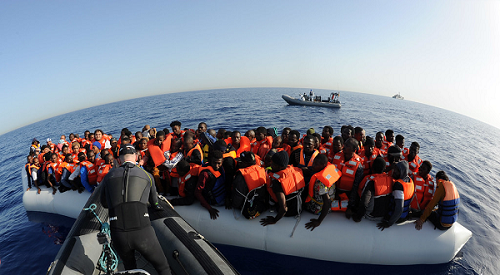 While the height of the refugee crisis is not at its 2015 peak, the summer of 2019 saw a huge increase in the number of migrants making dangerous crossing in specific areas, such as Lesvos and Samos in Greece (New York Times 2019).
The Covid -19 pandemic has provided additional demands for these workers, in already very challenging field of work.
The project, which is being supported by a grant from the British Academy/ Leverhulme, will be undertaken by Dr. Neil Graffin (The Open University), Dr. Matthew Howard (The University of Westminster) and Jo Vincett (Liverpool John Moores University).
It will assess, via qualitative empirical research, the legal knowledge and understanding of SAR workers, alongside their motivations for action. It will also seek to understand how they feel impacted by the law where they are portrayed as 'smugglers' and often subject to control and criminalisation.
In seeking to shed a light on the thought processes and legal awareness of SAR workers, this project will focus on gathering rich and divergent accounts from humanitarian workers.
Alongside this, the project will also enable the investigators to provide public educational materials to SAR workers on issues relating to international human rights law, refugee law, search and rescue, and wellbeing.