When Anthony Brown first applied for university aged 21, he was almost deported. Decades later, after achieving a Law degree with The Open University, Anthony is using his skills to passionately fight for others affected by the Windrush scandal.
Anthony, now 60, shares his incredible story so far:
I was at college when the 1980s uprisings happened across the country. I was about 21 at the time and I got to thinking about what I could do. I thought if I studied Law and joined the Police that I could change things. I wanted to go to university, but I was told that I was being treated as an overseas student. I wrote to the Home Office and they said I was an illegal immigrant and I needed to report to Manchester Airport to be interviewed to be deported. That set alarm bells ringing, I was scared, and I was upset.

Anthony Brown
The fight to stay in the UK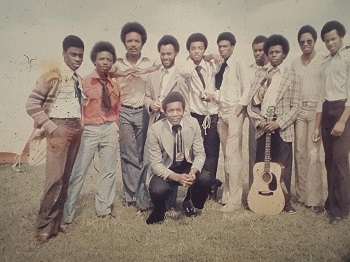 Anthony moved from Jamaica to England with his family when he was six years old. He grew up in the Manchester area, attending the local grammar school until his father took on a teaching role at the College of Arts Science and Technology in Kingston and moved Anthony and his brother Paul to Jamaica. Anthony stayed with his father for four years before coming back to England aged 17 to finish school and attend college.
It was spending more than two years away from England which would ultimately put Anthony's future in jeopardy. Unknown to Anthony and his family, the rules around Commonwealth Citizens tightened when the 1971 Immigration Act came into effect on 1 January 1973. Though Citizens of the United Kingdom and Colonies from the West Indies became known as the 'Windrush generation' and were granted indefinite leave to stay in the country, as Anthony had left England for more than two years, he was being treated as an immigration offender.
What he hoped would be the start of university life became a fight to stay in the country he had grown up in, as Anthony explains:
I told my family, who were upset, and told our neighbours and they didn't know what to do. We had heard of people being threatened with deportation and going to the law centre, so that's what we did.

Anthony Brown
What followed was an extensive campaign of demonstrations, petitions, and letter-writing, stretching from Anthony's local community to London, Scotland and eventually reaching the Government's Immigration Minister, David Waddington. Anthony recalls how his community, friends and family rallied together to fight his deportation, even gaining support from their local MP Winston Churchill, who was the war time Prime Minister, Winston Churchill's grandson.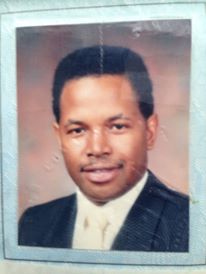 Finally, Anthony and his supporters heard the news they had been waiting for: he was granted indefinite leave to remain in the UK. Despite the victory, Anthony was left feeling lost.
Discovering a love of Law
The impact shook me up. I didn't go to university. It took me about ten years before I came to terms with it. It just made me doubt myself, as if I didn't belong. I came out of it eventually, got married and life took over. I did various jobs, had children, and never thought much about Law again until I separated in my fifties and started to reflect on life. Studying had always been something in the back of my mind but I never went for it. A friend said to me, 'If you don't do it now, then you won't ever'.

Anthony Brown
Anthony enrolled to study Law with The Open University in 2011 and immediately enjoyed diving into a subject matter that had always fascinated him.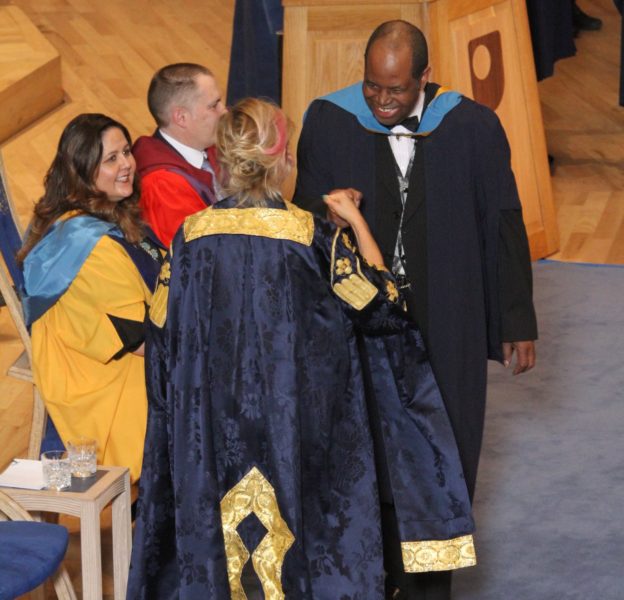 I felt in reading the material that there was a voice talking to me. So I thought, 'Why didn't I do this before?' I wish I'd known how much I would have enjoyed [studying], I didn't know that I would find it so interesting. [Completing my degree] brought a huge change because for a long time, the deportation impacted me. After that, you don't know if you belong, you don't feel worthy, you don't feel confident and you keep your head down. You kind of feel you're not really achieving your full potential but then the course tapped into knowledge that I already had and allowed me to apply that knowledge in a focused way. It just felt as if it was 'me'. When I graduated, you just get this great feeling that you can look other people in the eye now. It gave me the confidence to engage in different circles and do different things. It's really, really boosted my self-esteem.

Anthony Brown
Supporting the Windrush generation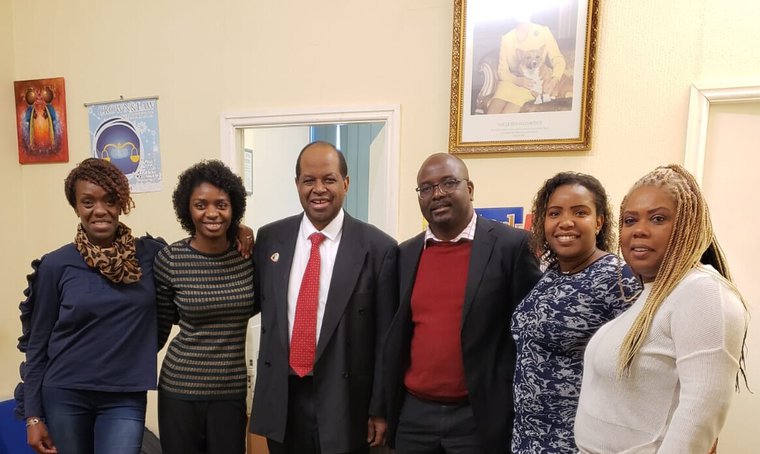 The same month that Anthony graduated in 2018, the Windrush Scandal broke.
It was all about people being deported and there were more severe situations where people were put in detention and I thought, 'that could have been me'.

Anthony Brown
In the aftermath, Anthony teamed up with Leonie Shaw-Brown, a fellow OU Law student he met during a tutorial, to launch the Windrush Defenders. Together, the group of volunteers support the Windrush generation and their families in proving their legal status and claiming compensation.
Leonie and I got talking. Afterwards when the scandal broke, I said 'we need to do something, we've got the knowledge, we've got the skills' and she said yes. Now we've continued for three and a half years. We could see that the [Government's] scheme wasn't really working the way it should. We told this to the Home Office, and they didn't seem to want to do anything about it. So having done the OU course and having understood how the law works and how to change the law, we decided we were going to change the law! We started our law reform campaign, identified some of the problems [people were facing]and that we needed a Windrush Act to tackle these problems, to restore the citizenship of the United Kingdom and Colonies.

Anthony Brown
Rallying to support others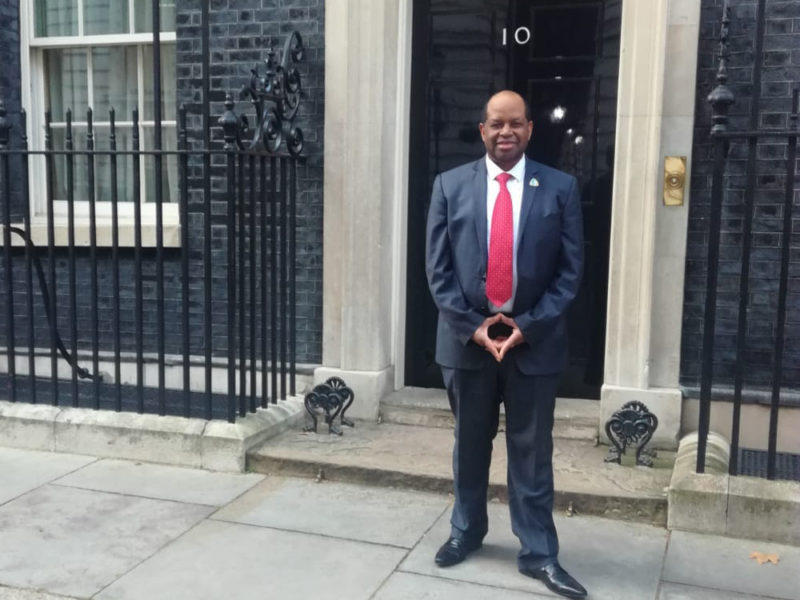 From his own experience, Anthony knows all too well how isolating fighting for your rights can be. Following his qualification, Anthony feels he now has the skills and the confidence to make a difference to his community.
What started as his own fight to resist deportation, has turned into an ongoing battle to ensure the Windrush generation and their descendants are heard and given the protection in law they deserve.
I get such a lot out of volunteering. When you realise that the skills and the knowledge you have can change someone's life, it's a big responsibility. You feel that you're keeping to your values. I've always had these values of wanting to help the community and to be able to do it in such a powerful way through the law gives me a great feeling. I've always liked to make sure that if I'm around then I'll always challenge things and try to help people. That's what I've been able to do more effectively now after studying the law.

Anthony Brown