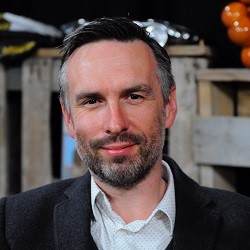 The future is already here – and The Open University Law School is embracing it.
The misconception of dusty law books and crusty old law professors is one we as the largest provider of undergraduate legal education in the UK – with some 6,000 students – are keen to consign to the last century.
Our Open Justice Centre, established in September 2016, continues to promote open access distance learning, as well as providing free legal advice and guidance on contract, tort and consumer issues to people and groups who may struggle to access appropriate legal support.
The Centre uses digital innovation in its teaching and research to support the development of student employability skills and to promote access to justice, part of the wider University programme promoting the use of digital technology known as 'Digital by Design'.
A new 'virtual' law clinic, launched last year, is seeing supervised free online advice being offered to members of the public.
Another example is using a virtual reality (VR) app, recently launched as part of the module on presentation skills following a pilot scheme, which mimics a prison, school or community environment through an immersive simulation using a VR headset.
Hugh McFaul, Lecturer in Law at The Open University Law School, believes the legal profession is already being impacted by technology and there is a need to reflect this and so prepare students for the workplace. He said:
Digital technology is going to become an increasing part of the legal framework and we're trying to get our students to think about this right at the start of their studies. The environment is changing fast, with IT and the internet playing an increasingly large part in legal services, together with the rise of 'online' civil courts.

The need to be surrounded by dusty old law books is over, with an opportunity to provide bespoke digital content via some really innovative ways. The VR app is meant to provide an opportunity for our students to work with real people and real situations and to provide some practice before they have to give a face-to-face presentation.

The new app is adding value to the course and the student experience as they receive group feedback and it's so much better than just working on their own. Also, this is not meant to be detached as an experience; it's wrong to say the law is void of emotion as I feel it's really important our students are socially aware.

Hugh McFaul
Lecturer in Law, The Open University Law School
The virtual reality app was recently showcased in the latest of our Breakfast Briefings, a series of face-to-face events staged as part of The Open University Business Network and Business Perspectives programme. These events, attended by our own staff and external guests, aim to foster collaboration and create an opportunity to explore together the latest and best of business thinking.
To download the app to your smartphone, search for 'OpenJustice VR'. You can also join our Business Network on LinkedIn.