Terrorism financing was propelled to the top of the international community's financial crime agenda following the al Qaeda terrorist attacks in the United States of America (US) on September 11 2001 (9/11).  Until these terrorist attacks, the international community largely focused its efforts on tackling the illegal sale and distribution of narcotic substances and related money laundering.  As a result, a global anti-money laundering (AML) policy was developed by the United Nations (UN), the Financial Action Task Force (FATF) and the European Union (EU).  Following the terrorist attacks in 2001, the international community, led by the UN, and heavily influenced by the actions of then US President George Bush, implemented the 'Financial War on Terrorism'.  As a result of the Financial War on Terrorism, terrorism financiers were forced to modify their funding strategies. Traditionally, terrorists relied on two sources of funding: state and private sponsors. State sponsored terrorism involves government's providing logistical and financial support to terrorists, or governments even conducting acts of terrorism against their own citizens. However, since the instigation of the Financial War on Terrorism, there has been a decline in state sponsored terrorism and it is more likely that terrorists will receive funding from private sponsors or donors. These sources used by terrorism financiers include drug trafficking, extortion, organised retail theft, fraud, misapplied charitable donations, the sale of conflict diamonds, precious metals, robbery and theft, kidnappings for ransom, counterfeit currencies, oil refining, smuggling artefacts, the abuse of natural resources, piracy, slavery and human trafficking.  The flexibility, creativity, simplicity and sophistication of the terrorism financing models represent an unprecedented threat and risk. 
Cryptoassets
The link between cryptoassets and terrorism financing is evident following several terrorism financing related convictions.  For example, in August 2015, Ali Shukri Amin, was convicted and sentenced to 11 years and four months imprisonment for using the "internet to provide material support and resources" to ISIL.  Amin pleaded guilty and admitted to using his Twitter handle '@Amreekiwitness' to "provide instruction [to ISIL] on how to use Bitcoin … to mask the provision of funds to ISIL.  Another example of terrorism financiers exploiting cryptoassets was Zoobia Shahnaz, who was arrested by the FBI after attempting to transfer $62,000 worth of Bitcoin to ISIL.  The Department of Justice (DoJ) stated that Shahnaz had entered into a number of financial transactions designed to circumvent the transaction reporting obligations imposed by the Currency and Foreign Transactions Reporting Act 1970.  In March 2020, Shahnaz was sentenced to 13 years imprisonment.  Clearly, then, modern forms of technology, especially social media platforms are used by terrorism financiers.  More often than not, the payments made over the internet, the Dark Web or social media platforms involve small amounts of funding which do not raise suspicion.
Social Media Platforms
The anonymity and speed provided by the Internet is an appealing tool for terrorists to solicit financial donors.  In evidence presented to the House Foreign Affairs Committee (Subcommittee on Terrorism, Non-proliferation, and Trade Subcommittee on the Middle East and North Africa) the Washington Institute for Near East Policy stated that some of terrorism fundraising was carried out in plain sight on online social media platforms. The evidence referred to a video uploaded to YouTube in October 2016 by Abd Allah al-Muhaysini who "thanked Gulf donors for supporting jihadists in Syria: 'As for the businessmen, and I will mention some of them, the ones who prepared these hundred rockets, may Allah reward them … I tell all the businessmen of the Muslims, this is your money now, fighting in the path of Allah'". Further evidence of the association between social media platforms and terrorism financing is illustrated by the US Department of the Treasury, which in 2014 imposed sanctions on three terrorism financiers for "fundraising appeals on social media".  Here, the US Department of the Treasury stated that, "Al-Ajmi operates regular social media campaigns seeking donations for Syrian fighters and is one of the most active Kuwaiti fundraisers for Al-Nusra Front.  In July 2014, Al-Ajmi publicly admitted that he collected money under the auspices of charity and delivered the funds in person".  Further sanctions were imposed on Abdul Mohsen Abdullah Ibrahim al-Sharikh, who "is a senior ANF leader and al-Qaida facilitator based in Syria … in this role, al-Sharikh has used social media posts to demonstrate his aspiration to target Americans and U.S. interests".  Furthermore, in March 2019, Gregory Lepsky was sentenced to 16 years imprisonment after pleading guilty to attempting to provide material support to a designated foreign terrorist organisation.  Here, law enforcement authorities were able to determine that Lepsky had used several social media platforms to plan his terrorist attack.  In September 2019, the US Department of Treasury stated that "HAMAS solicit[ed] Bitcoin donations via social media, using two Bitcoin addressed.  As of late March 2019, those two known addressed had received at least $5,000 worth of Bitcoin".  These instances illustrate that terrorism financiers are using several social media platforms in an attempt either to solicit donations or to transfer funds to proscribed terrorist groups. 
Conclusion
Terrorism financiers have continued to vary their funding activities. Terrorism financing has moved away from its traditional funding mechanisms towards exploiting the speed, convenience and anonymity provided by the Internet and Dark Web.  In particular, this paper has identified several examples of terrorism financiers using cryptoassets, such as Bitcoin, and a wide range of social media platforms. There is no doubt that terrorism financing via social media platforms, the 'Dark Web' and heavily encrypted mobile devices is an unprecedented problem.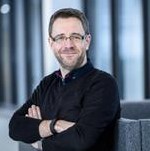 Professor Nicholas Ryder, Nicholas Ryder LLB (Hons), LPC, PhD, has been a Professor of Financial Crime at the University of the West of England since 2013. His main research interests are financial crime - especially money laundering, market manipulation and terrorism financing. Nicholas has published widely in these areas and provide expert advice and training to government and industry bodies.