By Hugh McFaul, Head of The Open University Law School
I'm delighted to welcome you our blog which will provide a platform to showcase the wide variety of research, knowledge exchange and teaching activities that contribute to the life of the OU Law School.
Future posts on the blog are very likely to reflect the exciting period of growth our School is experiencing, having developed to be the largest in Europe. Since its inception almost 25 years ago the Law School has taken an innovative approach to legal education and scholarship, inspired by The OU's founding mission of being open to people, places, methods and ideas.
The first iteration of our undergraduate law degree took the unprecedented and ambitious step of making legal education available on an open access basis. It was hoped that in doing so, the OU would play an important role in increasing access to the legal professions and in providing a means for anyone who might benefit to access high to quality legal education. Since then, over 60,000 students have studied with us.
The impulse to innovate in order to widen access to legal education remains strong. We are working hard to produce an entirely new undergraduate degree curriculum that will provide our students with the legal understanding required to engage with contemporary societal challenges and support them in navigating the new routes of entry to the legal profession.
The first stage of this multi-million-pound investment in the our curriculum is now complete and we have welcomed approximately three thousand students onto the first presentations of the gateway modules W111 Criminal law and the courts and W112 Civil justice and tort law. These students will benefit from the individual support offered by our Associate Lecturer community, whose dedication and expertise are the bedrock of our blended approach to distance learning.
Our distinctive approach to teaching is informed by our research which featured strongly in the OU's successful submission to the 2021 Research Excellence Framework exercise. This was our first submission to the REF and the results indicate that one third of submitted outputs are considered as internationally excellent (3*) or world-leading (4*) and two thirds of the impact cases were rated as internationally excellent; testament to both the quality and social relevance of our research as well as the vibrancy of our research community, an integral feature of which is our growing number of PhD students.
So, given this background, I'm expecting to read posts on this blog which take a critical and socially engaged approach to legal issues written by contributors from across our School community; our students, Associate Lecturers, community partners and alumni, in addition to our growing number of academic researchers.
Enjoy.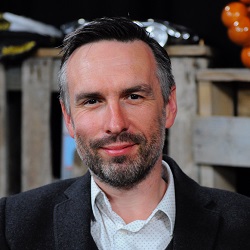 Hugh McFaul
Hugh is Head of the OU Law School and Director of Knowledge Exchange and Impact for the Faculty of Business and Law.
He was a founding member and Co-Director of the Open Justice Centre and is a Senior Fellow of the Higher Education Academy.