By Carol Edwards
The first Saturday in October is always booked out in my diary.  This is the day, come rain or shine, that I don my helmet and ride pillion to the National Memorial Arboretum.  We join thousands of other motorcyclists who meet up in various parts of the country (and sometimes beyond the UK) and take part in this unique event to Ride to the Wall (RTTW - Ride To The Wall).
You may well be asking why? Well firstly, for many this is an act of remembrance, secondly it is a way to raise money for the National Memorial Arboretum, and thirdly, if I'm totally honest it's a wonderful opportunity to ride with a group of like-minded people.
Being based in Yorkshire we always ride with the contingent that meets at Woodall Services on the M1.  Just before departure time the car park at the services is full of bikes, often 600 or 700, all of whom are going to Ride to the Wall.  As coffees are finished and helmets and gloves put on, one cannot help but notice the building excitement and the feeling of being part of something special. 
Setting out from the services we ride in a convoy, many with flags attached to the bikes; this provides a real sense of togetherness and a feeling of community.   
As the Woodall Services contingent are often the first to arrive, we have the delight of seeing other riders arrive at the National Memorial Arboretum. There is a massive feeling of camaraderie, many riders are meeting friends they have not seen in a while and we are all making new friends.  As the day progresses there is a real sense of belonging and being part of something special.
lyson, Mahar, Cobigo & Stuart (2021)  defined a sense of belonging as "a subjective feeling of value and respect derived from a reciprocal relationship to an external referent that is built on a foundation of shared experiences, beliefs or personal characteristics".  The concept of a sense of belonging is closely linked to Lave and Wenger's (1991) community of practice, and more recently the idea of a community of support (Wenger-Trayner and Wenger-Trayner 2020) .     
Research has established that a sense of belonging can be key to improving retention and success in education (Peacock and Cowen, 2019) . Often by attending a traditional university students will have the opportunity to build up relationships with peers, form communities of support and practice and these will contribute to the development of a sense of belonging to their institution. 
The Open University is one of the leading providers in distance education and for over 20 years the Law School has been supporting and helping students to achieve their law degrees. 
The Open University has come a long way since it was founded in 1969.  Students are no longer watching TV programmes late into the evening; they can access their resources online and attend tutorials in the virtual world or listen to recordings of the tutorials at times that suit them.  Prior to the pandemic students had the opportunity to attend face-to-face tutorials.  From October 2022 the Law School are really pleased that face-to-face is being reintroduced, not least because they provide students with an opportunity to develop support communities and to feel part of a group.
It could be argued that these opportunities to build relationship with fellow students are available in the online tutorials and some students do develop a sense of belonging and support communities via their online sessions.  However, many students talk about feeling isolated and as if they are in a void within the online tutorials .
Distance learning has many advantages; it allows people to access education who otherwise would not be able to enter it in a normal traditional environment.  However, there are drawbacks, not least of all it can be very isolating.  It can also be difficult to form that sense of belonging to the Law School that research has shown has been key to improving the student experience, retention and student success. 
I was therefore delighted to be asked to be part of the team working on the Law School Belonging Project and blog.  The idea behind the project is to provide students with an opportunity to interact with other students outside of the tutorial.  During the 21/22 academic year students have had the opportunity to meet up with other students in online coffee events, these have been hosted by students and have provided the opportunity to just chat about issues. We've also organised monthly presentations on topics that go a little bit beyond the content of modules and have provided students with the opportunity to explore areas of interest. Employability presentations have been provided as part of the project to enable students to reflect on current skills and develop new skills.  
The most exciting events we offered were the student led coffee events.  Here current students would host a drop-in event for students to attend and discuss the topic under consideration.  The type of topics included studying with "Mental health issues", "Studying at fulltime intensity" and "Studying while working".  The sessions proved popular with a small group of students who found the opportunity to chat with other students in a similar position to themselves helpful.  For the 22/23 presentation we are offering the coffee events again, with the first one taking place on the 7th of October 2022 where a current student will host a discussion on "Studying while living abroad".
All the events are optional but they do provide students with the opportunity to meet others and to start to form a sense of community and a sense of belonging to the Law School.  If you are interested in the belonging events being offered  they are advertised on the News and Events on the Law Study homepage.
The Law School blog is part of the Belonging Project; it is an opportunity for anyone to write on any subject and submit it for editorial approval.
By reading and posting on this blog it is hoped that students and staff will feel a greater sense of belonging to the Law School. I started this blog by talking about Ride to the Wall, the sense of community and the sense of belonging that being part of that organisation can give. For many of my students their ride to the wall is the Open University Law School.  It provides them with a sense of purpose and a sense of belonging. 
For our wellbeing we all need to feel a sense of belonging, I encourage you to read the blogs and write your own and feel part of our School.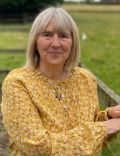 Carol Edwards 
Carol is a Lecturer and Student Experience Manager within the Open University Law School.  Carol's research interests include tackling student isolation via such programmes as online mentoring and projects focused on creating a sense of belonging for both staff and students. 
She is involved in scholarship relating to online teaching pedagogy and assessment feedback.  She tutors on LLB Law modules.
Before joining the OU Carol worked in further education and is still involved in the quality management of Open Access courses.
References
Lyson L. Mahar, Virginie Cobigo & Heather Stuart (2013) Conceptualizing belonging, Disability and Rehabilitation, 35:12, 1026-1032, DOI: 10.3109/09638288.2012.717584
J Lave and E Wenger Situated Learning – Legitimate Peripheral Participation (Cambridge University Press 1991)
Wenger-Trayner, E & Wenger-Trayner B, (2020), Learning to Make a Difference Value Creation in social Learning Spaces, Cambridge, Cambridge University Press
Peacock, S. and Cowan, J. (2019) 'Promoting sense of belonging in online learning communities of inquiry in accredited courses', Online Learning, 23(2), pp.67-81. 
Edwards C and Maxfield A, (2021)  Online tutorials – The student viewpoint – ALT (lawteacher.ac.uk)