Blog post by Rachel Lafferty
Times have changed and the process of individuals trying to claim legal aid is becoming more difficult and challenging, this is due to huge cuts in the legal aid budget by the government.  Legal aid was first introduced for people and families to claim free legal advice, and help, due to lack of financial stability and personal affordability. Legal aid can help to pay all; or some of your legal bills depending on your individual circumstances. Some factors that may be considered are if you are in employment, savings, homelessness or if you are in a domestically abusive relationship.
The new means test and process for legal aid is meaning more families are under pressure to meet the new criteria, meaning many people have to try and fund their own legal bills themselves.
This in itself is concerning and challenging not only for the people who are in desperate need for legal assistance, but also for lawyers and legal firms who aren't getting enough clientele. Everyone is entitled to, if they wish, legal representation if and when legal action arises against them. This is to make sure a fair trial is heard within the courts. Lawyers work within the courts and with the judges to negotiate on behalf of their clients.
It is very important to remember that legal costs and legal bills are not cheap, and after many applications, appointments and interviews the price of having someone representing you could run quickly into thousands of pounds.
So how do you fund your legal bills if you are not entitled to legal aid?
There are few things that you can do to try and gain some kind of knowledge or access to other legal advice, help and support prior to going to court.
Citizen advice bureau – Independent trained individuals who can give advice about debt, legal matters and anything regarding one's rights and responsibilities.
 A McKenzie Friend – An individual who can attend court with you, give you more legal knowledge and help with application forms.
A Law Centre worker – Law centres offer legal advice and representation.
Support via a court volunteer – An individual who can offer practical and emotional support whilst you are in court.
So, what are the pros and cons of having legal representation? Here are a few examples:
 PROS:
You will get a solicitor/barrister who will make sure you get a fair trial. They will be with you through all legal hearings/ police interviews. They can offer you advice and speak on your behalf.
Your legal representation will make appeals on your behalf and will negotiate with the judge.
You will be at a great advantage with all their knowledge and expertise, along with how they can navigate the legal system/loopholes.
CONS:
You will have to represent yourself at all court hearings/interviews.
You may not have the knowledge of how the legal system works, therefore you may jeopardise your right to a fair trial.
It may be a positive for a bank balance to be your own representation, also known as a "litigant in person" but it may cost you your entire case.
No one wants to be in a situation where they need this kind of help and support but cannot access a solution to gain the advice and help that a lawyer can legally provide. Without clients successfully gaining the right to get legal aid, it is leaving many people very vulnerable, many of whom are already victims of crime.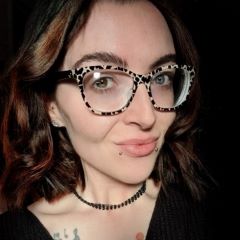 Rachel Lafferty
Hello, my name is Rachel and I'm a first-year law student. I've previously studied psychology with the OU.
I have a two-year-old son who I look after full time as well as studying for my degree. I thought I'd give you an insight into what it's like to study as well as being a homemaker and hands on parent.