Welcome to the 21st Annual Pro Bono week which takes place between  7th – 11th November 2022. It is an opportunity to recognise and celebrate the work individuals and organisations play in providing free legal information and advice across England, Northern Ireland, Scotland and Wales. 
This year Pro Bono week focuses on six themes:
Crises and emergency response: lawyers stepping forward when it matters 
The climate crisis: what can lawyers do?
How to make the business case for pro bono
Can remote volunteering truly overcome geographical distance
Pro bono: an ally of funded advice- where mixed interventions have had a positive impact
Specialisation: can lawyers be trained to meet the most urgent needs?
For any students interested in climate justice the fourth Student Law Clinics Global Day of Action for Climate Justice is on November 17th, 2022. You can find out more here.
There are lots of ways you can get involved in Pro Bono week. You can join in on social media on Twitter @ProBonoWeekUK and @OU_OpenJustice.
The Open Justice Centre will be tweeting everyday about pro bono. You can also follow Pro Bono week on LinkedIn. 
There are lots of events happening through the week so  you might consider going to an event.
There are a mix of in person and online events from the Great Legal Bake 2022 to 'Learnings from the Justice and Innovation Group'  on how technology and digital tools can be used to support pro bono.
If you are already involved in pro bono you could share your story for the Open Justice Blog - we would really like to hear more about your volunteering and why you do it. 
If you are new to pro bono work then Pro Bono week is a great opportunity to find out more.
The Open Justice Blog is a great place to start, here you can find writings on law, pro bono and social justice. You can read blogs from fellow OU students about projects they have been involved in and what they have gained from volunteering. 
Pro bono work is done in lots of different ways from students and lawyers volunteering in advice clinics to barristers representing individuals in court hearings.
You can read some of the case studies on the Pro Bono week website which demonstrate the range of different ways volunteers have made a difference. But Pro Bono week is not just something that happens in England, Northern Ireland, Scotland and Wales, it is a global event. 
European Pro Bono week runs from 21st to 25th November recognising the work of volunteers across Europe to promote access to justice. In the United States, Pro Bono week was celebrated from 23rd to 29th October 2022 and the theme this year was "Law in Everyday Life".  
There are lots of reasons why law students might want to get involved in pro bono work.
There are opportunities through the Open Justice Centre and you can also sign up for the Opportunity Hub on the Careers and Employability website where they post volunteer opportunities as well as job placements.
Pro bono week is a celebration of all the incredible pro bono work that takes place both nationally and internationally. It is a great opportunity to find out what is happening in your community and if it is something you might be interested in, think about ways you can get involved.
And if you are on social media use the hashtags: #ProBonoWeek and #WeDoProBono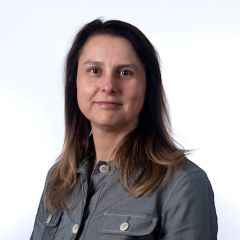 Francine Ryan is  a qualified solicitor, Senior Lecturer in Law and Director of the Open Justice Centre at The Open University.
Francine has worked to develop a range of innovative and technology-enhanced opportunities for OU law students including the Open Justice Online Law Clinic. 
Francine's research areas are in technology and the law.