By Keren Lloyd Bright and Caroline Derry
This long-awaited Congress was postponed from July 2020 owing of course to the pandemic and all participating in it greatly valued the opportunity to meet together.
We were fortunate that many of the original speakers were able to attend, including Lady Hale, former President of the UK Supreme Court, who was in conversation with Professors Rosemary Hunter and Erika Rackley – feminists all – for the opening plenary. 
Lady Hale was the first woman to be appointed to the judicial ranks of the House of Lords in its 800-year history. She was then the first woman to be appointed Justice of the UK Supreme Court, was its first woman Deputy President and then President until her retirement in 2020. Importantly, having been the first, Lady Hale wishes her legacy to be that other women will follow. 
Lady Hale emphasised that feminists can bring something different to decision-making – but the challenge is how to combine the collaboration expected of women with that decision-making. She identified the key characteristics of her judgments as being: relatively short, relatively clear and containing ideas which resonate with the young. She suggested that these characteristics derive from her sixteen years as a university lecturer. Asked about what makes a judgment feminist, she responded that a feminist judgment tells a story (including bits of a story not entirely relevant to the decision) and does so through the eyes of the parties and through a woman's eyes. She added that a feminist judgment should also be clear and avoid obfuscating issues.
The final question put to Lady Hale was about what she considers to be the most important feminist legal issues of today.
Her response was: 
the use of rape and violence as a weapon of war; and 
the subjugation of women's reproductive capacities.
The Open University Law School was represented at the Congress by the two authors of this post. Caroline Derry's paper 'Understandings of women's citizenship after the Representation of the People Act 1918: Ethel Bright Ashford' contributed to the feminist legal history panel. It explored women's inter-war civic activism through consideration of Ashford's biography and highlighted the roles of citizenship education and local government. 
Keren Lloyd Bright's paper, part of the 'Gendering Law' panel, was entitled: 'Style and substance: deciding on how and what to write about a challenging subject (Gender identity and prisons in England and Wales)'. Keren outlined her historical analysis of international instruments, statutes and prison rules. She also described her use of memoir and case studies to understand both those with different gender identities and those who care for and manage them in prison. 
In the second plenary session Professor Diane Roman gave a presentation on citizenship and reproductive rights. Given the recent decision of the US Supreme Court to overturn the landmark judgment of Roe v Wade 410 US 113 (1973), which had in effect legalised abortion across the US, it was hardly surprising that the critical feminist issue of reproductive rights headlined different parts of the conference.
Professor Roman described reproductive rights as relating historically to the hidden private sphere of women and she analysed the texts of philosophers, international conventions and cases to arrive at her concluding statement: 'Reproductive rights are citizenship rights, social rights and political rights'.
Roman also led the audience in the 'Hymne du Mouvement de Libération des Femmes'. The lyrics of the song were written collectively in 1971 by a small group of feminist activists. The 'Hymne' has since become an anthem for feminists in French-speaking countries.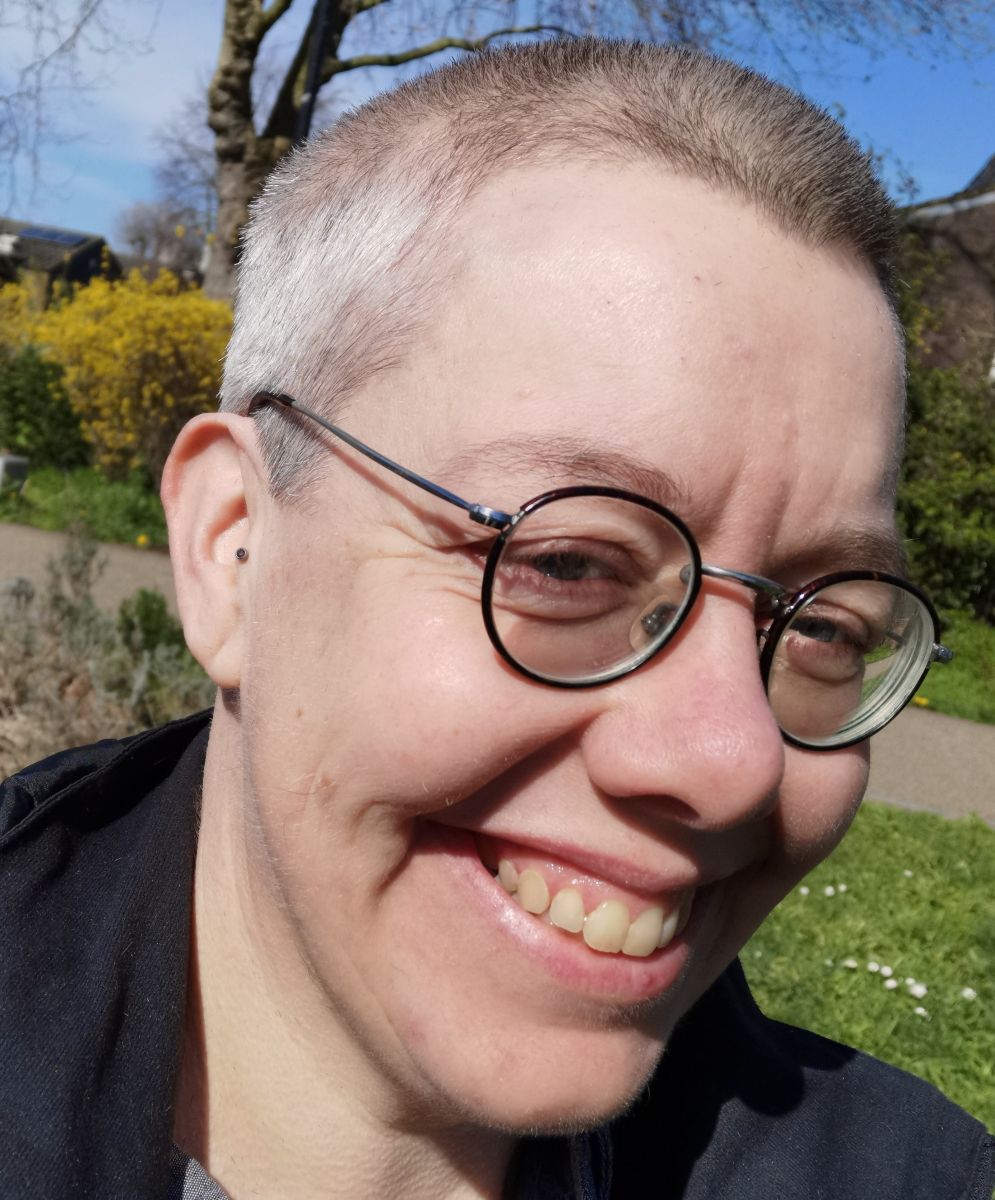 Caroline Derry is a Senior Lecturer who teaches and researches criminal law. She is particularly interested in the historical and current criminal regulation of sexuality and gender, and is the author of Lesbianism and the Criminal Law: Three centuries of regulation in England and Wales. Her research interests also include women's entry into the legal profession.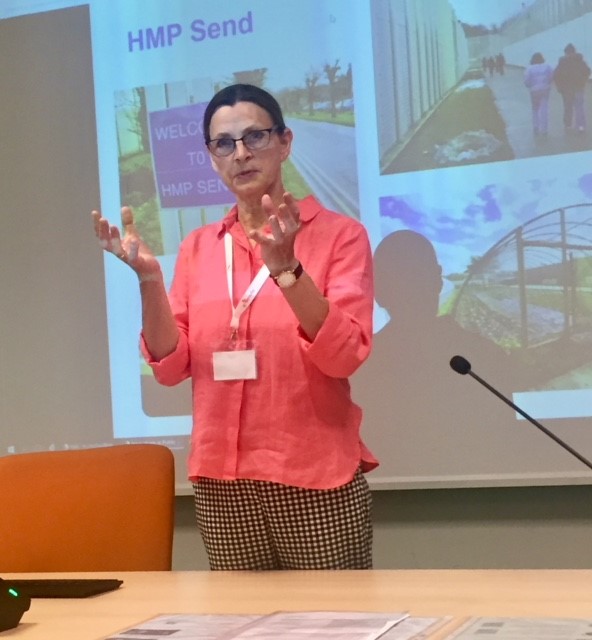 Keren Lloyd Bright 
Keren Lloyd Bright is an Honorary Associate and formerly a Senior Lecturer in Law at the Open University Law School. Keren's research interests include the dynamic between the psychology of belonging, sculpture and planning law; psychological abuse and the law (coercive control); prisons and gender identity; and prison-based public legal education. Keren's research and scholarship outputs are listed on her ORCID profile.