Blog post by Debbie Wood 
In recent years, electric scooters, commonly known as e-scooters, have frequently made the news headlines.  In just the past couple of days, popular outlets have reported on a variety of issues – with claims that e-scooter riders are three times more likely to have drunken crashes than cyclists,[1] numerous accounts of accidents involving e-scooters and reports that the scooter rental company Lime has been criticised by French officials for offering free rides to users who register to vote on the upcoming referendum in Paris on the future use of e-scooters.[2]
Current Regulation
It is legal to buy an e-scooter in the UK. However, it is not legal to ride a privately owned e-scooter, unless on privately owned land with the permission of the landowner. E-scooters are classed as "powered transporters" (PTs) and fall within the legal definition of a motor vehicle.[3]  This has been confirmed in case law such as DPP v Saddington[4] and Coates v Crown Prosecution Service.[5]  PTs include several other novel forms of personal transport such as hoverboards, powered unicycles and go-peds.  It is important to note that electric bikes, known formally as electrically assisted pedal cycles (EAPCs), are not classed as PTs and have their own regulatory regime.[6]
At the moment in the UK, PTs do not have a specific regulatory regime and are thus covered by the same laws and regulations that cover motor vehicles.  For example, under the Highway Act 1835, it is an offence to use an e-scooter on the pavement.[7]  Under s.21(1) and s.34 of the Road Traffic Act 1988, e-scooters can't be used on cycle lanes and footpaths.[8]  Generally, it is not possible for e-scooter users to comply with the motor vehicle requirements for road use.  These include insurance, technical, licensing, driver testing and registration standards. 
The case for e-scooters     
Proponents of e-scooters highlight that they provide an accessible and affordable form of personal transport.  Moreover, they can help to tackle urban congestion, reduce carbon emissions, and improve air quality.  In 2020, Regulations were introduced to allow e-scooter trials across the UK.[9]  The use of private e-scooters in public spaces would still be illegal, but scooters could be rented as part of the government-approved trials.  In May 2022, the Queen's Speech announced that a new Transport Bill would contain rules to deal with vehicles such as e-scooters.[10] However, this has now been delayed and trials have been extended until May 2024.
Issues with e-scooters
The extension of the trials will allow increased evaluation of e-scooter usage, particularly in relation to safety.  In the year to June 2022, the Department of Transport reported 12 e-scooter related deaths[11] and the number of people seriously injured has doubled from 2021 to 2022.  June 2022 saw the first pedestrian fatality involving an e-scooter.[12]  A recent study on e-scooter users found that these safety concerns, along with factors around infrastructure (e.g., segregated cycle lanes, well-lit roads) deterred women from using scooters in the official rental schemes, leading to significant gender-equity concerns.[13]
Other safety concerns have emerged in relation to e-scooter batteries.  Several rail companies have banned e-scooters on trains and at stations due to fire risks.[14]  The National Fire Chiefs Council has also issued guidance following concerns related to the charging and storage of e-scooters, with the London Fire Brigade reporting an increase in battery fires.[15]
The risk of fire is heightened by the number of unregulated e-scooter batteries in circulation.  Zurich Insurance released guidance in 2022 highlighting the importance of purchasing from reputable brands and retailers.[16]  There are other significant concerns with e-scooter battery supply chains.  Most e-scooters use Lithium-ion batteries.  The production of cobalt and lithium used in these batteries is heavily linked with child labour and modern slavery in Democratic Republic of the Congo and negative environmental impacts in Argentina, Bolivia, and Chile.[17]
The future
E-scooters offer a potential solution to urban congestion and pollution and legislative developments are necessary to bring certainty and clarity to the law around e-scooter use.  As well as safety concerns relating to e-scooter usage itself, legislative developments should be informed by supply chain issues, to ensure consumer protection but also to try and ensure that the environmental gains for countries like the UK are not at the expense of human rights violations and negative environmental impacts in other parts of the world.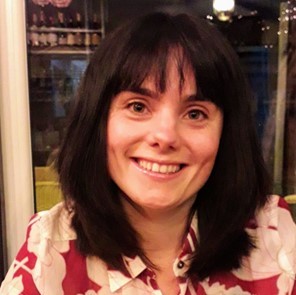 Debbie Wood 
Debbie is an Associate Lecturer in the Faculty of Business and Law at the OU. She joined the OU in 2016 and teaches on undergraduate modules in both law and accounting. 
Debbie is a qualified public sector accountant (CPFA) and before teaching, was a finance manager in higher education, the NHS and local government.
Currently, Debbie's research interests are in modern slavery, corporate accountability, and digital exclusion. In her spare time, she volunteers with several organisations including Children Heard and Seen, Amnesty International and Inspiring Futures..