Blog post by Dr Shaun Wallace
The conduct and actions of the Metropolitan Police both as an institution and the supposed instrument of the highest standards of law enforcement in the eyes of society as a whole is quite understandably, at an all-time low (Baroness Casey Review). Despite the vowed intentions of the newly appointed Metropolitan Police Commissioner, Sir Mark Rowley, to root out from the service, police officers whose conduct and actions have seen public confidence in the Metropolitan Police on the precipice of complete collapse, the recovery of which may take some considerable time to restore.
Suspicion and mistrust in police action and misconduct is most illustratively demonstrated in the covert, yet no less sinister, practice of stereotype racial profiling, the deep-rooted unconscious bias of some elements within the Met Police to "stop, question and search" certain people within our society for no other reason other than the colour of their skin and/or membership of an ethnic group or background (Cases that highlight claims of police racial profiling in England).
Sadly, despite all the avowed promises to bring about "real and positive change" and disavow the Met Police of the damning verdict of the force being "institutionally racist" by the findings of The MacPherson Report published 25 years ago, nothing has changed.
High profile examples of stereotype racial profiling were not better illustrated than in the disturbing case in July 2020 (Bianca Williams) when the British athlete, Bianca Williams together with her partner, Ricardo De Santos and their 3 month old son in the back of their car had to undergo the embarrassing and humiliating situation of being dragged from their car by a group of police officers, separated, handcuffed before their Mercedes car was "searched for weapons and drugs." Unsurprisingly, nothing was found, and the officers involved in this clear case of racial profiling were investigated for gross misconduct by The Independent Office for Police Conduct.
But not every complaint made with regards to allegations of racial profiling by police in the stop, questioning and search of suspects purely on the grounds of their race or ethnicity has the luxury of such complaints of being investigated by a truly independent office. When such complaints are investigated, it could be conducted by an office within the force who were the subject of the complaint in the first place (BTP: Investigating your complaint) . This was amply illustrated in October of last year when a black trainee solicitor, Mr Eldred Taylor- Camara, having visited his client at HMP Lewes and wearing the formal attire of a suit was stopped and detained for "extensive questioning" by officers from the British Transport Police who demanded that he had to account for his whereabouts as well as having to produce formal ID to confirm who he was and what he did for a living.
During this "extensive questioning", Eldred was told that the "reason(s)" they wanted to speak to him was that they were investigating county lines drug dealing, and when they were observing his movements as he was exiting the train station, his "lost looking" demeanour "raised their suspicions." However, when Eldred asked whether the non-attired white passengers who were exiting the station had raised "similar suspicions" in the minds of those same officers, it was a proper and legitimate question that sadly, they couldn't answer. Eldred quite understandably and properly, complained about the treatment he received and conduct of the officers and lodged a formal complaint to a Complaints Department within the British Transport Police however, unsurprisingly, his complaint was dismissed presumably, on the grounds that the conduct of the officers was both "reasonable and proportionate".
Those disturbing and worrying aforementioned accounts only serve to demonstrate that the widespread problem of racial profiling within the Metropolitan Police shows little signs of abating, but what can be done about it. Questions arise, such as should there be a proper education of the force in areas of anti-discrimination? A truly independent panel to investigate such matters in order to ensure greater accountability (there is the option of going to the Independent Office of Police Complaints, however this may still result in complaints being sent to the Professional Standards departments of police forces IOPC Complaints, reviews and appeals)? Maybe, but these are only two suggestions of an inexhaustible list of what can and must be done to eradicate the cancer of stereotype racial profiling that is damaging the already non-existent confidence that black people and other ethnic minorities have in the Metropolitan Police and until a lasting solution is found, we must remain vigilant and continue to shine a light on such dark and shady practices.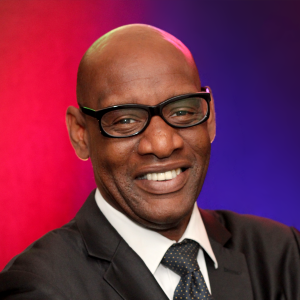 Dr Shaun Wallace
Dr Shaun Anthony Linford Wallace is an English barrister, lecturer and television personality.
Shaun was called to the Bar in November 1984 and has been a senior criminal defence advocate for over 35 years. He is currently attached to the Great James Street Chambers, where he specialises in various criminal cases such as murder, manslaughter, fraud, money laundering, firearms and drug trafficking.
Shaun has regularly appeared on UK television quiz shows such as Mastermind, Egghead, The Weakest Link, Greed and The Chase.