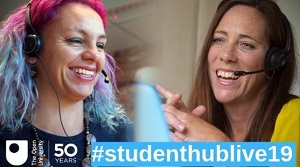 This workshop will focus on essay planning. It is aimed at those who may already be planning their writing but who may not be doing themselves justice with that planning.
Student Hub Live (SHL) will look at how to ensure the essay is aligned with what is being asked for and discuss ways to effectively organise essential information.
This session will be held online twice – from 11 am to 12 pm and 7 pm to 8 pm.
Please note you will need to book a free ticket to attend this Adobe Connect Online Room event.
Tickets will becone available on Friday 4 October 2019.
Visit the Student Hub Live website for more information.