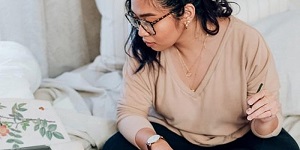 This workshop will focus on how to organise yourself physically, socially and psychologically for your remote exam.
Student Hub Live will consider things like how to set boundaries with other household members as well as the practicalities of what's involved with sitting an exam at home. There will be plenty of time to discuss how things may differ to typical exams, and how to set yourself up for your best exam result.
Two hundred tickets (with a limit of one per person) are available on a 'first come, first served' basis through Eventbrite.  If you would like to be notified about future events, you can click the 'Follow' button.
Important note: This session is very tightly structured, starting promptly and finishing on time, with a strict programme of presentations and group activities.
Please log in 15 minutes before the start, so that you can test your equipment and familiarise yourself with the online room.