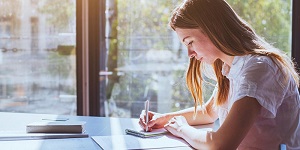 This workshop will discuss practical aspects of revising and preparing for your upcoming remote exam.
Despite changes to the way many students are being assessed this year, common revision techniques can still be applied. Student Hub Live will go through the official guidelines to give an idea of what to expect. There will also be time to trade preparation tips with other students.
Two hundred tickets (with a limit of one per person) are available on a 'first come, first served' basis through Eventbrite.  If you would like to be notified about future events, you can click the 'Follow' button.
Important note: This session is very tightly structured, starting promptly and finishing on time, with a strict programme of presentations and group activities.
Please log in 15 minutes before the start, so that you can test your equipment and familiarise yourself with the online room.