The Open University Law School is pleased to invite you to hear leading EU judge, Sir Nicholas Forwood QC, speak about his career and challenges in EU competition law and sharing insights on Brexit. Formerly a Judge of the General Court of the EU, Sir Nicholas has since joined White & Case LLP in Brussels as Counsel.
Join us on Tuesday 25 April for an exclusive networking event followed by an opportunity for questions from the audience. This event takes place at the Church House Conference Centre in London.
During this event, Sir Nicholas will present our Law Students of the Year 2016 and the Tom Bingham Memorial Essay Prize 2017 competition winners with their prizes.
The Annual Law Lecture 2017: Brexit - a rocky path to 'sunlit uplands'
Pro-Brexit politicians may have promised  "sunlit uplands", but whether there is even a path to reach them has been clouded in mists of claim and counter/claim. Some say there is no map; others say the route is secret. Sir Nicholas asks what are the perils, and how can the cliff-edge be avoided?
Speakers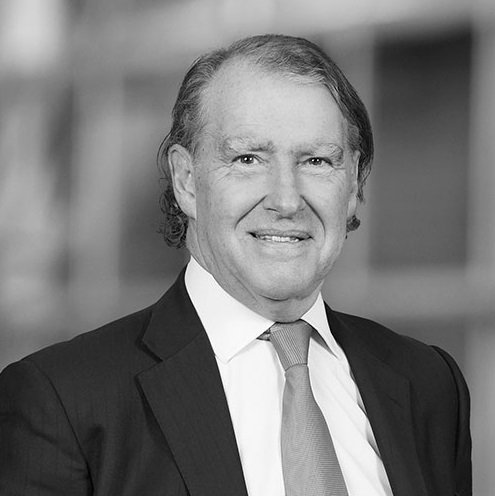 Sir Nicholas Forwood QC
Sir Nicholas has long been regarded as one of Europe's most influential competition lawyers and was called to the English Bar in 1970. After eight years' practice in London, he moved to Brussels in 1979 to set up a new chambers of barristers specialising in EU and competition law. He practised extensively in this field, before both the Court of Justice and the Court of First Instance (now the General Court of the EU). Sir Nicholas was also called to the Irish bar in 1982, and made Queen's Counsel in 1987. In 1999 he was appointed to the CJEU as a judge of the Court of First Instance of the EC. Over the following 16 years as a judge of the General Court of the EU, Sir Nicholas Forwood took part in many of the General Court's leading judgments, dealing with more than 1500 cases, 464 of which were as reporting judge.
Paul Catley
Paul is Head of The Open University Law School. He is a Fellow of the HEA and an elected member of the Executive of the Committee of Heads of UK Law Schools. Paul is a joint founder of and a member of the Steering Committee of the European Association for Neuroscience and Law. Paul will chair this event.
Click to view the programme.
Tickets are £30 per person, please book early as places are limited.
This exclusive event is for Open University students and alumni. Please ensure you include your Personal Identifier (PI) number at the time of booking. If you cannot remember your PI number, please contact us.
Cancellation Policy
No refund will be given to delegates who fail to attend or whose cancellation we receive less than 10 working days prior to the specified event.